JetSweep Achieves Advanced Consulting Partner Status in Amazon Web Services Partner Network
BOSTON, May 30, 2018 /PRNewswire/ — JetSweep (www.jetsweep.co) announced today that it has achieved Advanced Consulting Partner status in the Amazon Web Services (AWS) Partner Network (APN). The AWS Advanced Consulting Partner tier highlights top Consulting Partners globally that have invested significantly in their AWS practice. They have extensive experience in deploying solutions on AWS with a team of accredited and certified technical consultants.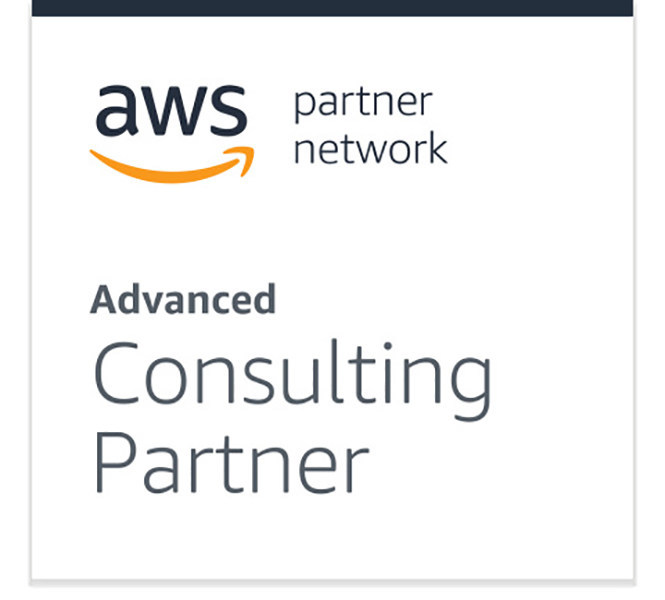 As part of a broad portfolio of IT and Data Analytics services, JetSweep helps customers plan and execute the migration of a variety of workloads to AWS, from Virtualized Servers to Desktop-as-a-Service. As a Managed Services and Consulting Solutions Organization, JetSweep helps enterprises optimize their use, cost, and adoption of AWS. With its roots in Data Warehousing, Advanced Analytics and Modernized Data Architecture, JetSweep has unique capabilities to design and develop analytic, big data, back-up and Database Solutions on AWS. Running applications on AWS helps organizations move faster, operate more securely, and save substantial costs; all while benefitting from the scale and performance of the cloud. At JetSweep, we truly believe in the power of innovation, and when applied to organizational challenges provides the greatest opportunity for competitive advantage and transformational business change.
"We see AWS as a great influence over the way we now approach information management, data and business analytics, IT and Infrastructure. Our long-standing experiences, practices and methodologies have shifted to AWS cloud services and solutions. AWS provides us extensible solutions, integration ease-of-use and transparency, rapid deployments and most importantly cost optimization with every solution" says Kevin O'Rourke, CTO of JetSweep.
"Developing and nurturing a relationship with AWS has been an absolute breath of fresh air, and very different than our previous experiences with large technology providers," says Chris Barbanti, CEO of JetSweep, "by attaining Advanced Consulting Partner status in the APN, we have positioned JetSweep to capitalize on the explosive growth of AWS."
JetSweep cloud migration partner, Turbonomic, enables customers to safely accelerate their migration to AWS and, once on the cloud, assures workload performance cost efficiently, while maintaining compliance through AI-powered workload automation. Speaking to JetSweep' s newly attained status in the APN, SVP of Cloud Partnerships at Turbonomic, Jennifer Heard, said, "Together, JetSweep and Turbonomic play an important role in helping customers assess, plan, migrate and continuously manage and optimize their AWS environment. Attaining Advanced Consulting Partner status in the APN is a testament to the value JetSweep delivers customers." As a trusted Turbonomic Migration Partner, JetSweep serves customers with a team of certified AWS and Turbonomic Architects.
JetSweep is attending the AWS Summit New York https://aws.amazon.com/summits/ offering a Workshop Assessment designed to shape candidate AWS applications. Please see https://jetsweep.co/jetsweep-aws-workshop-series/ or reach out to Chris Barbanti cbarbanti@jetsweep.co or 617.308.7297.
About JetSweep
JetSweep (https://jetsweep.co) a Cloud and Analytics Solutions company that provides transformative business and technology solutions in the areas of Cloud Enablement, Cloud Migration, Modernized Architectures and Analytics including Data Lake, Internet-of-Things (IoT), Machine Learning (ML), and Big Data Solutions.